It's my favourite post of the year...my Best of the Best list! This is where I get to reflect back to what has made the past year special to me.
Best Volunteer Moment:
Best Volunteer Moment
was taking all these diapers, wipes, formula, etc., to the
Edmonton Food Bank
. For about 3 weeks I drove around the city collecting these items from fantastic folks so had asked for diapers instead of birthday gifts, or formula instead of hostess gifts. What amazing people! I'll likely host this again in 2014, so watch for updates if you'd like to help out!
Best Mr. Cole (AKA HAM) Moment:
My favourite moment with Mr. Cole was his first day of Kindergarten. He was excited and confident to finally be going to the same school as his big sister. He quickly became a favourite amongst the girls as he's willing to play house, puppy, and do crafts with them as well as play blocks with the boys. It makes this mama pretty proud to see him carve his own path.
Best Miss Jocelyn (AKA Turkey) Moment:
I think one of the happiest moments I experienced with Miss. Jocelyn was when she joined the race club at school. We've watched her do many sports and activities but for some reason this one really struck home, maybe because it was her first club to belong to at school. Oh she's growing up so fast!! I love watching her run and cheering her, and her teammates, on!
Best Moment Spent With Hubs:
This one was easy to pick, it was renewing our wedding vows on a beach in Hawaii to celebrate our 10 year wedding anniversary. I think each and every year of marriage should be celebrated but we wanted to do something special to mark the big TEN. It was a romantic ceremony (and I'm not a terribly romantic person) but watching the sun come up while standing on the beach was beautiful. Most beautiful were the words we exchanged in Hawaiian, so moving! Loved every minute of it and it was sweet to share the experience with several other couples; some had only been married a few weeks and others had been married for over 30 years.
Top 10 Books I Read in 2013 (In No Particular Order):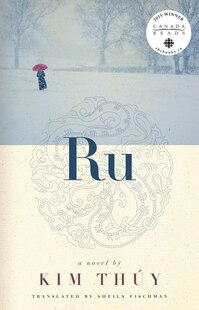 1.Ru - Kim Thuy
2. In The Shaddow of the Banyon -
Vaddey Ratner
3.The Golem and the Jinni -
Helene Wecker
4.Power and Terror -

Noam Chomsky
5. The Ocean at the End of the Lane -
Neil Gaiman
6. The Handmaid's Tale -
Margaret Atwood
7. A Nation Worth Ranting About -
Rick Mercer
8.
The 100-Year-Old Man Who Climbed Out The Window And Disappeared
-

Jonas Jonasson
9.I am So the Boss of You -
Kathy Buckworth
10.Gregor the Overlander: Book 1 -
Suzanne Collins
Best Trip I Took:
I have to pick two! The best family trip was going to Disney World with the kids and their aunts, uncles, grandparents and cousins. The kids adored every minute of it and it was priceless to see their faces light up when the met new characters, or got to go on some pretty fun rides with their cousins.
For our 10 year wedding anniversary we left the kids with the grandparents (THANKS MOM AND DAD!) and journeyed to China, Hong Kong, and Hawaii. It was a life-long dream of ours to see the Great Wall and for me especially to see the terracotta warriors. We had a fantastic trip where we met many wonderful people and saw some pretty breathtaking sights. I LOVE having a husband who enjoys learning about the world and different cultures as much as I do.
Best Nerdy Moment:

Once again the best nerdy moment was brought to you by the Calgary Expo! This year we attended it VIP style with our my SIL Katie, my (at the time) almost 3 month old niece, Katie's mom and our friend Maria. We had a BLAST! One of the best moments though was when we all got to meet the cast of Walking Dead and finally meeting Nathan Fillion (input squealing little girl noises here)
Best Concert I Saw:
Muse. No two ways about it this was THE BEST concert I saw all year. We went to a handful, not as many as in past years, but this one left me speechless. I still get a little misty thinking about how awesome it was!
Best New Restaurant We Went To:
My favourite this year is Phoenicia. It's a Lebanese restaurant that makes my mouth water just thinking of their food. The best deal is to go with the 8 or 10 course meal. We went 3 times in 5 months we enjoyed it that much and it simply isn't often enough for my tastes. I'd say my 2nd favourite was Corso 32. We had to book 2 months in advance just to get in there but the food was delicious!
Best Time Spent With Friends:
We had a fantastic time getting to know some of our neighbours better. They, like us, really enjoy trying new restaurants, doing wine tastings, and just hanging out in the backyard. Other memorable moments were having a huge BBQ for our friends and neighbours, hosting a Christmas party for the parents and kids from school, and celebrating my birthday at Guru.
Best Personal Moment:
So many to choose from! I'd say my top 3 were: being nominated for a YMCA Peace Award, standing on the Great Wall of China, and my top moment would be completing the
Walk to Fight Arthritis
with my family. All meant a great deal to me and I will carry these moments with me into the new year.
It is always difficult to pick out my favourite moments from the year and I'm sure I'll think of even more after I post this. Hope you all had a wonderful year with special moments you can look back on fondly.